The internet revolutionised online gambling by giving players numerous gaming options. Whatever your gambling preferences, you can find dozens of suitable casinos. The trouble with so many alternatives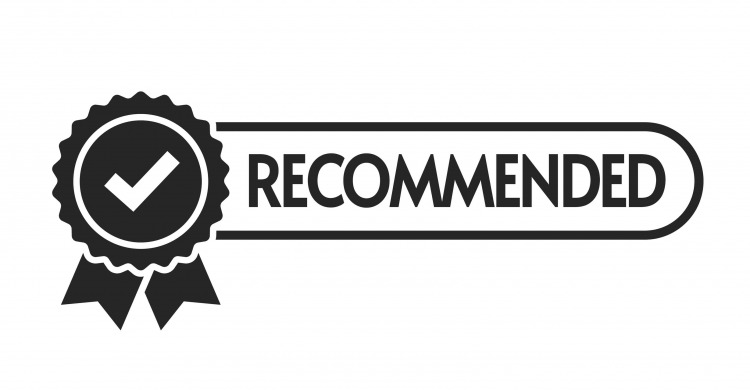 is that settling on a few sites is challenging. You have to consider several aspects when comparing gaming platforms, which is why casino reviews are useful. Reviews by gambling experts who know what to look for in the best online casinos save you a lot of work. Our online gambling reviews follow strict criteria to ensure players choose from top operators.
You should consider this casino review site because:
All recommended platforms cater to Canadians
Casinos undergo a rigorous process to qualify
Reviews are from our experts with more than 10 years of experience
Casinos.info is always up to date
Our Online Casino Review Criteria
Due to the prevalence of fraudulent gaming websites, we are strict with our reviews. Every online casino rating involves extensive research and testing to guarantee the legitimacy of the site. The following is a breakdown of some of the elements we use in our casino ratings.
Bonuses and Promotions
Everyone loves freebies. A nice bonus might be the deciding factor between picking casino A over casino B. It's why gambling websites are big on promotions. They perfected the use of bonuses to attract players. Now almost every gaming platform advertises different offers. However, a casino might have seemingly generous bonuses only to surprise players after they sign up. Therefore, the best online casino reviews evaluate multiple aspects of gambling bonuses.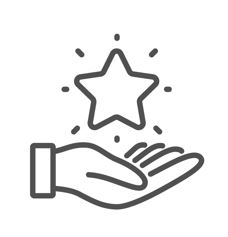 We look at the types of promotions available. Does a casino have offers for both new and existing customers? We prioritise variety. A welcome bonus is almost always guaranteed. So, we check for other alternatives like cashback, reload and deposit match offers. Our highest-ranking operators have at least more than one bonus type. Next, we evaluate the terms and conditions. For a casino promotion to serve you well, it should include fair terms.
The language must be easy to understand, and the conditions not too limiting. For example, the wagering requirements should be reasonable. The frequency of promotions is another element we consider in our internet casino reviews. How often does a site offer new bonuses? The best operators adjust their offers to match evolving customer demands. Remember that regardless of how attractive a bonus is, it should never be the only measure of a good casino.
Software
Online casinos have come a long way in the over two decades they have been around. Gaming software is more sophisticated than ever, providing gamblers with immersive experiences. Nonetheless, the industry still has poor quality software. Thus, our safe casino reviews include a section on the performance of a gaming platform. Without going into the technical details, our online casino reviews explain the calibre of a casino's software. Top-rated gambling websites get products from notable manufacturers, such as Playtech, NetEnt and Microgaming. Some operators also use proprietary software.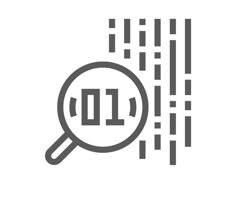 During an online casino review, we test how easy installation is if the site requires you to download a desktop client. The compatibility of the platform matters, as well. Does it load satisfactorily on Windows, Linux and Mac OS? The more systems it's compatible with, the better. Our testers watch out for bugs that might interfere with the client. We check how fast games load, the graphics and sound quality of different games. If the software is substandard, then even the best-designed games will look and sound bad. When it comes to in-browser sites, our reviewers ensure that the interface offers a seamless experience, whatever the browser.
Games
The best online casino review tells players what to expect from the game selection. After all, the only reason to spend money on a gambling website is to bet on the games you love. Hence, before signing up, have an idea of the gaming alternatives available. In each review, we analyse the game variety. Most players prefer a bit of everything. It prevents the monotony of playing one type of game, especially when spending a few hours on a casino site. Thus, operators with a blended collection rank high. A majority of casinos mix slots, table games, game shows and lotteries in their libraries.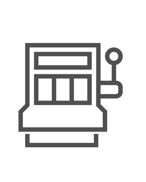 However, some sites specialise in specific game genres. For instance, a gambling platform might have more blackjack titles than other games because that's its focus. We check the variants available too. Quality is another factor we consider when examining casino games. The suppliers an operator partners with will determine this. Additionally, we check if customers can play for free. Our reviewers don't simply browse game catalogues; they play a few games for real money. We make certain our top online casino reviews provide truthful information.
Customer Support
When gambling online, be confident you can get help if anything goes wrong. Although casino gaming is not complicated, you can encounter various issues along the way. It's why internet casinos have customer support teams. However, good quality service is not always guaranteed. We deliver some of the best online casino reviews because we take the time to contact customer support and test different elements. For one, we look at the contact options offered. At the very least, a gaming site should have an email address. Most also support live chat, which is suitable for quick cases. The more contact channels a casino offers, the better it ranks.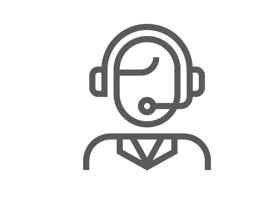 Our online gambling reviews evaluate how the customer service responds. We use the provided communication alternatives to see how quick the support is. It shouldn't take days for a casino to reply to emails. Players shouldn't have to chase the customer service agents to get the help they need. Although it might not always be possible, we like customer support to be available 24/7.
Another vital element we rate is how informed the solutions are. Irrelevant or no-good answers reflect how poorly an operator treats players. Therefore, a casino should provide a knowledgeable support team.
Safety & Trust
Perhaps the most critical aspect of an online casino is security. Besides making sure you are gambling on a legitimate platform, you must know that you are safe. Security remains a leading concern among online gamblers due to the prevalence of cyberattacks. A dependable casino must ensure your money and data is safe. Our internet casino reviews check the security measures an operator has in place.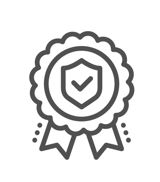 SSL encryption enables customers to send and receive data without the risk of unauthorised third-party access. Gambling sites also have AML and KYC policies to prevent fraud and money laundering, thus, protecting themselves and their customers. Our online casino reviews consider an operator's licensing status. Casinos operating in Canada must have permission to do so. Another factor that shows an operator's commitment to player safety is independent auditing. We check if a gaming platform gets third-party testing from recognised bodies, like GLI, eCOGRA and iTech Labs. These agencies evaluate the software and game fairness.
Mobile & Apps
The number of mobile users grows by the day, with a majority of them accessing the web via their handheld devices. Thus, gambling sites must provide mobile solutions for the players who prefer them. Most operators have desktop and mobile sites, allowing gamblers to pick the most convenient alternatives. Unlike other casino review sites, we don't simply tell you if a casino has a dedicated app or not. We play on different devices. If a casino has native apps, we inform you how they rate.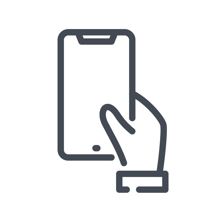 Does the app affect gameplay? Can you access all the casino features? Is the game selection good enough? Such considerations enable us to contrast various casino apps. If a casino optimised its website for mobile, we test it as rigorously as the desktop version. Readers should know if the gaming standards change if they gamble on the mobile site. Game choices are usually limited on mobile, but we check if a casino still provides variety. We come up with top online casino reviews by highlighting any exclusive mobile bonuses.
Banking & Payments
We wouldn't be a reputable casino review site if we didn't tell you about the payment methods a certain platform offers. The ultimate goal of finding a good gaming platform is to play for real money, which is only possible if you can deposit and withdraw funds without too many limitations. So, our online casino reviews look at how efficient these processes are. We try to find a playing account to test the efficiency of the procedure. Are funds available for use immediately after deposit? What is the deposit limit? How about supported currencies? The most important elements, though, are the number and types of payment solutions presented.

Top gambling websites in Canada should provide deposit and payout alternatives common in the region. Additionally, you should have several options to choose from depending on need. Our review criteria then examine the withdrawal process. The payout speed is critical when picking a casino. A good site should have an uncomplicated and fast cashout procedure. Our team tries to withdraw money from the platform to test the system. We check how long funds take to reflect in our account. Because we want to give readers safe casino reviews, we also ensure an operator prioritises the security of funds.
How We Calculate Ratings
Our review process includes an online casino rating. We give sites points depending on how they perform during the review process. These rankings make it easy to come up with a list of the top online casinos in Canada. From the ratings, readers can identify a casino's strongest and weakest features. With that information, you can decide if a gaming site is worth considering. So, how do we go about our casino ratings? We use a point-based system, where each category is weighted out of 10. We give points to the seven main elements highlighted above.
Several factors contribute to the ratings in an online casino review. One is our expertise. We use what we know about the industry to weigh an operator's performance. Also, we ask for feedback from players. Our reviewers focus on the aspects that appeal to a majority of players. Another way we arrive at our weightings is by testing the casino ourselves. It would be easy to believe a gambling website that touts itself as safe, and reliable. However, we want to be certain about everything included in our reviews. Thus, we visit casinos and spend time testing different features. After rating every category, we calculate the average for the overall ranking.
What Happens if a Casino is Not Relevant?
The safety of online gamblers matters a great deal to us, hence our stringent review standards. Casinos that rate well in our online gambling reviews make it on our list of recommended sites. However, some platforms fail to satisfy our review criteria. These casinos end up on a blacklist. Our readers should know which operators to watch out for. We don't only compile a list, though, we provide the reasons to be wary of that particular casino. Some warning signs that have our team's spider senses tingling include:
Delayed withdrawals, payouts taking several days
Unreachable or poor customer support
Unfair or fraudulent promotional terms
Questionable website security
Most of these red flags are from customers' complaints, which we investigate. Note that a casino being on the blacklist doesn't mean it stays there. Some gambling sites improve with time, while others deteriorate. For this reason, we are always updating the blacklist to add or remove operators.
Frequently Asked Questions to Online Casino Reviews