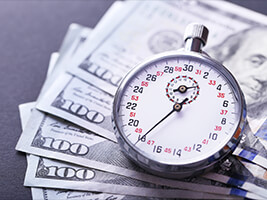 Many players forget to check the durations of payouts when joining a casino. However, nobody wants to wait for weeks or even months to receive their cash after making a withdrawal request. Typical players would love to have their cash in the same day or two at most.
The choice of the payment method has a great impact on the speed of withdrawals. Once the casino has processed the payment, there may be additional time spent by the payment gateway before funds reach your account, card or wallet. Fast paying casinos provide different payment methods at different payment periods but have one or a few that pay fast. In this case, quick payouts may be instant, delayed for a few minutes or within the same day after making a withdrawal request. This article looks at casinos with the fastest payouts and methods used.
What are the fastest payouts and withdrawals available?
Neteller

Payments via Neteller are processed almost immediately to a maximum of one hour. As long as the casino processes its payments fast, you should receive your cash within a few minutes to an hour. Some players use Neteller to connect to their bank account as it faster to process than connecting your bank account to the casino. Besides, Neteller withdrawals are free in many casinos.
Skrill

Skrill is a leading e-wallet that is available in many casinos. A quick draw payout using Skrill is instant or takes a few minutes to be processed in the provider's side. Therefore, if your casino makes payments fast, you should get your cash within a few minutes, almost instantly. Skrill can be connected to local mobile wallets so that you use your cash locally in a matter of a few minutes.
Idebit

Idebit is a method that allows players to cash-out instantly and is available in Canada and a few other countries. It works like a checkout method where cash is deposited immediately to the account. You can then transfer the cash to your account or other e-wallets that work with the provider.
PayPal

PayPal is a leading online payment provider that works with several casinos. Players payouts on PayPal take a few minutes after the casino has completed its process. The method also allows payments directly to other service providers and retail stores around the world.
Fastest Withdrawal: Casinos to be Avoided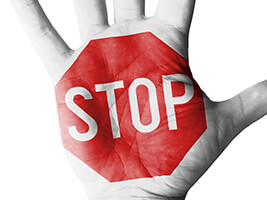 Here are some casinos that you should avoid due to their poor payout speeds.
Planet 7 Casino
Planet 7 Casino has a reputation of taking ages to process winners' payments. Unlike the best online casino that payout in a few minutes, most of Planet 7 requests take over two months to be processed. Some requests are not honoured at all. In addition, there have been reports of players being denied their rightful winnings by not updating the cash available section, which prevents any withdrawals. Unless you just want to play for fun, avoid Planet 7 Casino at all costs.
Staybet Casino
Staybet Casino has been around for a few years. This does not make matters any better. Over the short period, it has garnered hundreds of complaints from customers complaining of non-payment of winnings, rude and slow customer service along with slow response to issues on the website. Payments may take three or more months to be completed at the casino.
Casino Girl
The shortest period it takes to receive your cash after making a withdrawal request at Casino Girl is about three weeks. Most methods take over a month for the cash to reflect in your account. The customer service at the casino is quite slow and does not respond to some questions. It is best that you avoid the casino at all costs.