Jackpot City supports a range of well-known payment methods, including:
Credit and debit cards in the form of Visa, MasterCard
eChecks
Citadel Direct
Neteller
Instadebit
3 Top Payment Methods
Credit and Debit Cards
They are the oldest and the most popular means of making online casino payments. The primary reason many players stick to debit and credit cards is that they are safe and reliable. Banking options like MasterCard and Visa have enhanced security features over the years. Deposits are instant and work the same way as using a credit card to purchase goods from a retail outlet. Withdrawals are somewhat tricky with regards to casino play as some cards do not support this functionality. However, the major players like Visa and MasterCard accept both for deposits and withdrawals.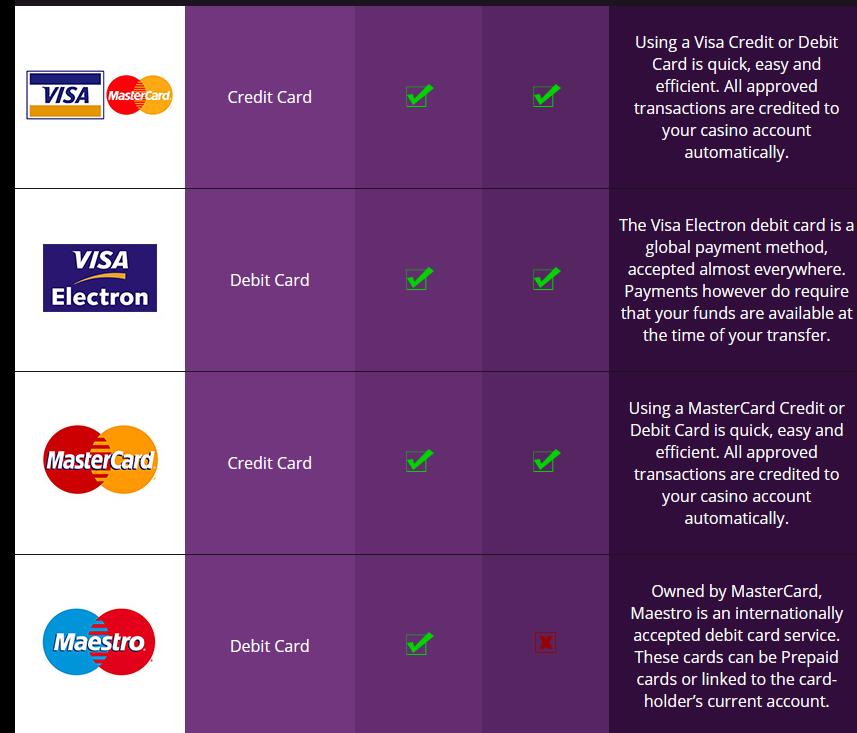 Citadel Direct
It is a white-labelled direct payment method that allows players to use their bank's secure website to deposit fund to Jackpot City account. Citadel Direct provide a secure and reliable payment platform for players looking for Jackpot City payment methods that don't wish to share their financial details with an online casino. It is a reliable transfer system available in more than 20 countries and has a dedicated mobile app for virtual gamers. Deposits are instant and free and are usually conducted by following a five-step process:
Initiate payment from your online casino account through the bank transfer
Choose your preferred bank
Insert the reference number provided and bank details on your online bank account
The transaction is approved immediately and funds moved to Citadel Direct System
Money is then credited to your account to make Jackpot City payments
InstaDebit
It is a trusted online payment service designed for Canadian customers. InstaDebit operates just as the e-Wallets only that it does not allow users to transfer funds from the bank account directly to their InstaDebit account. Instead, it transfers funds from the user's bank account to third parties, which in the case is your casino account. Users can fund the account through credit and debit cards and InstaDebit will move cash to and from your account. It has become a popular Jackpot City deposit method especially because it does not charge fees when depositing or withdrawing money. The major drawback is that only players with Canadian bank accounts can use InstaDebit payment method. The registration is free, and users are required to provide details regarding their bank account, name, address, a valid e-mail address, and the last four digits of their Social Insurance Numbers.
Our Rating and Review to Jackpot City Deposits
Our extensive review on Jackpot City payment methods focused on the three payment services discussed earlier where we assessed features such as security, privacy, and convenience.
Credit Cards
Credit and debit card options ranked first for this review. They are readily available, safe, and reliable, which beats other Jackpot City deposit methods. Our experts also noted that with credit/debit cards, players are confident that it will be accepted wherever they use it. This form of convenience and flexibility allows them to play wherever and whenever they want. Also, credit cards allow users to track payments, deposits and Jackpot City deposit fee monthly. For security, credit card companies use two-step verification process and save users' credit information on secure servers, so they don't have to add their details every time.
InstaDebit
The payment service ranked second due to its high-security technology. It has employed 128-bit encryption to ensure each transaction is secure. Also, its operations are audited by Verisign and TRUSTe, a leading security firm in the industry, so users are confident that their details are never shared with Jackpot City or any third parties. However, it's restriction to Canadian players only is a major flaw despite all the other benefits.
Citadel Direct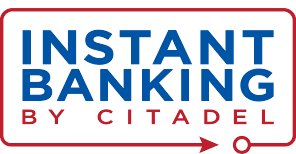 Citadel Direct ranked last especially because it does not have an online wallet system. This limitation restricts the service from offering a range of features as other Jackpot City payment methods. We also found that this payment service does not offer as much privacy because all its transactions are tied to one of your bank accounts. While it lists all your transactions on your bank statements under the name 'Citadel Commerce,' it may not offer as much privacy for your financial details. Another issue we noted about the company is that only a few banks support Citadel Direct service. However, it has adopted state-of-art security technologies in data and software to prevent fraud. Also, it uses end-to-end encryption for all kinds of communication and data sent via the payment system to ensure all your private details remain well-protected.
Limitations and Fees When Depositing Money
Jackpot City deposit limits depend on policies and rules set out by casinos and your preferred payment service. Jackpot City allows players to make a minimum deposit of $10 and withdraw a minimum of $50.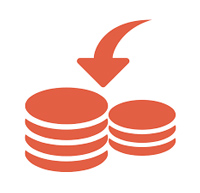 Credit card companies like MasterCard will enable users to make deposits of up to $1000. InstaDebit payment service charges a small transaction fee for making Jackpot City deposit. While setting up an account with the service is free, a fee of $1.95 applies when depositing money to an online casino if you are transferring the cash from your bank account. Also, when withdrawing Jackpot City online casino, no charges apply when transferring the cash to an InstaDebit account. However, a service fee of $2 is charged when moving the cash from InstaDebit account to your bank account.
Jackpot City Pay-out Time
Jackpot City cash out time varies, depending on the payment method. Credit and debit cards, for example, take 1-3 business days while InstaDebit takes 2-3 business days to initiate transfers to the user's account. Players using Citadel Direct should expect their monies within 1-3 business days. The Jackpot City withdrawal time may be longer, depending on your bank, and the amount of time it takes to process transfers. Note that the Jackpot City payment percentage depends on the game played and fees required to process the withdrawals.
Our Conclusions
The best payment methods should have the shortest pay-out time, the lowest Jackpot deposit fee and high deposit limit. According to this review, credit and debit cards ranked highest, especially when we included other factors such as convenience, flexibility, and security. InstaDebit offers a great alternative to players who don't wish to share their financial information.