How to Contact Stake Support
---
About Stake Support
After the games, bonus, and banking the most sought after characteristic of an online casino in our experience is the casino support. In fact, quite often in personal interactions when discussing casino reviews, we've found fellow fans asking things along the lines "but what about the support?"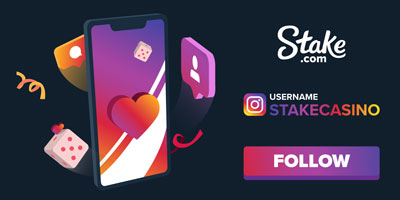 As we take feedback seriously, we expect the same of our reviewed casinos. And so in looking at Stake, we took special pains to delve deeply into its customer service offering.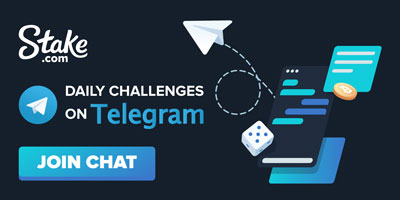 In a nutshell, we can tell you that Stake has excellent customer service backed by real people, 24 hours a day, seven days a week, year in year out. We say real people by the way to assure you that it's not stock answers that are thrown at you, rather each question is responded to in the detail it deserves.
Besides being friendly and professional, what we also found to be true is that the customer service agents speak the language you do. That is, support is available in a variety of international tongues, including in our case English.
Chat – The Best Option for Reaching Stake Support
There are a number of channels by which you can reach Stake support. The best one, in our opinion, is through live chat. If you're on a computer, logged into Stake, look to the bottom right corner of your screen and click on the little headset icon to launch a live chat session.
While the chat bubble states that the usual wait time is a few minutes, we can tell you from extensive experience that we actually found it to be far shorter than that. In fact, never more than a minute went by before an agent jumped in on the chat. For a personal touch, the agent's name also appears in the conversation, and changes if you pick up the chat later on, so you know who you're talking to.
All and all we would say, Stake casino chat is an excellent service, and a great way to get help, whatever your inquiry.
Other Ways to Reach Stake Support
Although chat is our favorite contact method, there are in fact other ways to reach Stake support if you prefer. For example, you can send an email to support@stake.com and get a timely response to your messages there as well. The advantage to chat over email in our opinion is the real-time nature of the medium. But we understand that for some shooting off an email is easier. And we've found the email support agents, in all fairness, to be just as good, so no worries there.
As for phone support, if you are so inclined, there is none currently available. While ten years ago this might read as problematic, from our experience phone support has become dated, and almost no online casinos offer it anymore. That being said, if you insist on speaking with an agent, you should be able to negotiate such a thing via chat.
Alternately, if you're a fan of social media platforms, Stake can be found on Twitter, Instagram, Telegram, and Facebook with relatively active accounts. So you can also reach out to the Stake team there as well, though again, we'd recommend chat.
Stake Casino FAQ
When it comes to reviewing an online casino's support, the ways in which players can contact the team and the depth and timeliness of answers is paramount. But another dimension we also like to see is an FAQ page. Or at least some clear avenue to figure out how to navigate the site and understand its details on our own.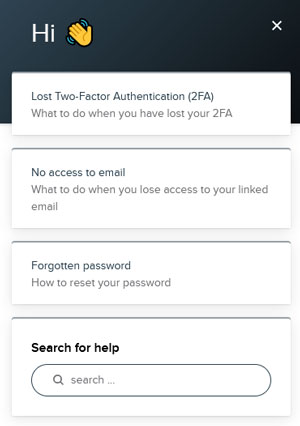 So there are a couple of things we'd like to point out here. If you look to the bottom of the Stake website, in the footer, there are many links to different pages, all intuitively named – like Privacy Policy, Terms of Service, Fairness, and the likes. If you click your way through you should be able to discover pretty much everything you may be wondering about the overall Stake experience.
Additionally, while there is no Stake FAQ page per se, if you open up the chat window, there is an option to search for help. You can type in a keyword or term you are interested in exploring like "bonus", or a more detailed query like "What are the withdrawal limits?"
This section is an excellent resource and certainly helped us better gage and enjoy the site. Again, definitely recommended whether you're just getting started or want to get more out of your Stake crypto gambling.
How Long Does It Take Stake Customer Service to Respond?
The response time of Stake support depends on which help avenue you choose. As detailed above in the live chat section, this form of communication is near instant. That is, you should be engaged with a live chat agent within less than a minute.
Email can sometimes be nearly as quick, though there is no guarantee there. From our experience, however, it is far faster than the traditional 24-hour promise and often feels near-real-time as well.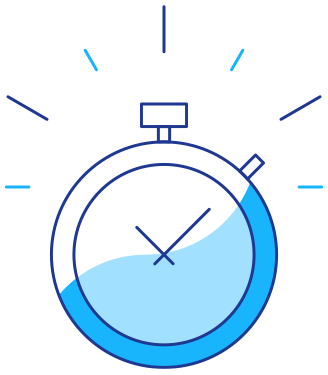 Whichever channel you choose, again we'll reiterate, that this is round-the-clock service. So wherever you're playing from in the world – the US, Europe, Asia, South America or Australia – you know you will be getting a timely response.
Overall Rating of Stake Support
Bottom line, when it comes to Stake support, we only have good things to say. Stake, after all, is a relatively new online casino, so it makes sense that it learned from its predecessors and already went live with the best services possible – and this unequivocally spans the support domain as well.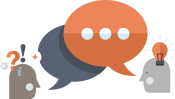 With fast response times, thorough answers, attention to detail, and a friendly attitude, the Stake support team earned itself a 9.5 rating in our books. But reach out to them yourself if you'd like, and see for yourself what we mean.