3 Top Spinpalace Payments Options
Trustly

Trustly is an e-commerce money transfer method that works with bank accounts. To use the method, you need to enter the banking details for Trustly to perform the transaction. This protects you from the exposure of your banking details. At Spinpalace Casino, you can only use Trustly for deposits.
Maestro

Maestro is a debit card service offered by MasterCard. You can either buy prepaid cards or connect it to your bank account. When connected to your bank account, you can recharge it whenever you need to fund your account. However, for prepaid cards, you have to purchase a new one when you want to recharge the account. You can only deposit with the card.
Skrill

Skrill is an e-wallet that supports transactions with thousands of outlets, including casinos. You can connect it to your bank or mobile wallets when loading the wallet with cash. Skrill supports both deposits and withdrawals from Spinpalace Casino. It is accessible via mobile devices and PCs.
---

Spinpalace Deposits Review and Rating
Spinpalace works with several payment providers across the world. A large number of them are international players and a few that serve particular regions. Some of the large players can also be integrated with local ones such as bank accounts and mobile wallets. The payment methods include VISA, VISA Electron, MasterCard, Maestro, iDebit, Trustly, Skrill, Neteller, eCheck, Citadel, PayPal, and direct bank transfer, among others. Check methods that work in your region.
Spinpalace accepts several currencies that include USD, CAD, AUD, GBP, and Euros, among others. You choose the currency you want to be using when signing up at the casino. While you cannot change the currency, you can deposit using any other currency, but the amounts will be presented in the base currency. There is no limit as to how many times you can deposit the account except if limited by the payment provider
We believe that Spinpalace deposit methods cover a large number of popular online payment methods used in daily transactions. Therefore, many of the customers do not have to open new methods to start depositing at the casino. Many of the customers who have used the casino have given positive reviews to the deposit methods offered at the site. From these reviews, we give the casino a rating of 8 out of 10.
Fees and Limits When Depositing Cash to Your Account
The Spinpalace deposit limits vary with the type of payments provider that you choose. Most of the deposit methods have a minimum deposit limit of $20 and a maximum deposit limit of $50,000. However, Neteller has a lower limit of $4,000. The Spinpalace deposit time for most of the methods is instant except for bank transfer where the cash may take up to two days to reflect on the account.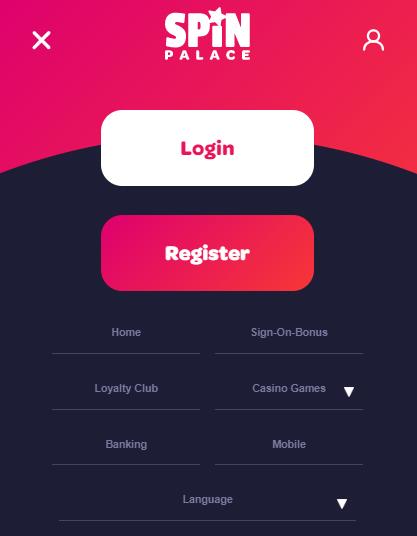 You will find that there is no Spinpalace deposit fee in many of the payment providers at the casino. However, a few may charge a percentage out of the deposited cash. Most of them charge 2% to about 4%.
The average Spinpalace deposit time is instant. However, some methods may take a few minutes to have the cash reflecting on your account. A bank transfer may take more than a day to process your deposits. If you have a problem with long delays when making deposits, change your mode of deposit or contact the customer service.
Spinpalace Casino has rather high maximum deposit, which is good for high rollers. It also works with very low deposits, which provides a great opportunity for people who would like to spend less. When this is combined with the instant, free deposits, you get to enjoy your favourite real-money games the way you like and as soon as you load the account. With many providers being accessible via the phone, you can load your account and play wherever you are.
Spinpalace Cash out
There is quite a number of Spinpalace payment methods that you can use to withdraw your winnings. These providers include bank transfer, PayPal, Neteller, MasterCard, Visa, Skrill, PaysafeCard, WebMoney, and wire transfer. Just like in deposits, most methods can be integrated with other providers such as your bank account or mobile wallet. Some providers work in particular regions. The payment provider used in deposits is the same one used in withdrawals where possible.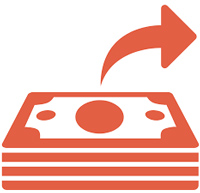 Spinpalace pay-out limits vary according to the provider that you pick. Withdrawals by bank transfer should be between $100 and $200,000 with a general wait of one to three days. If using a Mastercard, you can withdraw between $20 and $100,000 with a wait of one to five days. Payments through Neteller are capped at between $100 and $8,000 with a wait of up to seven days.
You can withdraw between $100 and $500,000 with a wait of up to five days. Skrill has limits of between $250 and $2500 with a wait of up to seven days while wire transfer can allow withdrawals of not less than $20 and not more than $100,000 in up to seven days. Check the withdrawal page for the limits and Spinpalace withdrawal time for each provider.
If you are making your first withdrawal at the casino, you have to provide proof of identity before your withdrawal request is processed. They include personal identification, government-issued documents such as ID cards or driving licenses and authentic proof of address such utility bills. Verification may delay the Spinpalace pay-out time by a day or two.
Our Conclusions
SpinPalace packs hundreds of games that you can enjoy. The average Spinpalace pay-out percentage is 96.2%. You can enjoy these games and make cash by playing real cash games. Choose any of the several payments options to deposit your cash and start playing.
We love the long list of Spinpalace payment methods and the impressive upper and lower limits that cater for all types of players. Unfortunately, there are no instant payments for withdrawals, though a day is not too long to wait. If you are a high roller, you will love the extremely high limits with most of the Spinpalace payments options.
You can pick one or two of the methods discussed above for redundancy or connect with local methods to ensure a seamless movement of your cash to and from the casino. Overall, the casino wins big in terms of choice, flexibility, and convenience when it comes to money transactions.