List of Casino Club Contact:
Telephone number: +356 27 780 102
Email: support@casinoclub.com
Live chat
FAQ
About Casino Club Support
The bottom line of every online casino is to develop customer loyalty and enhance trust with its audience. Taking care of players' needs promptly is one of the ways to achieve this goal. Casino club is well aware of this fact and has set up a team of highly trained professionals to help you solve any problems that might occur. The professionals offer assistance in English, Russian, French, German and Dutch to cater to international players. The support service is available in forms like email, phone, and live chat and the representatives are available during the casino's operational hours, i.e., from 8 a.m. to midnight CET. What's more, the contact number has a call-back feature that enables the representatives to call you back. This feature is only active if the player provides details about his time zone, phone number and the best time to be contacted.

How to Contact Casino Club Customer Support?
Phone number
In the advent of advanced technology, online casinos still need to include phone numbers in their support platforms. Including this option not only builds trust with the customers but also creates the personal touch people look for when interacting with brands. Casino Club knows this all too well and has included the phone contact +356 27 780 102. Players can only use Casino Club customer service number during the casino's operational hours, usually from 8 a.m. to midnight CET.
Email

This platform is ideal for players who want to discuss lengthy and sensitive issues while retaining some level of privacy. Players can write to the email address support@casinoclub.com. The beauty of contacting the support team via email is that the user is not restricted to the casino's operational hours. Also, players can explain the issue in great detail compared to using a live chat facility. As such, the representatives get a grasp of the subject and can resolve the problem effectively.
Live Chat
A live chat facility has become an invaluable tool for online casinos. The ease with which players can talk to customer representatives is a major bonus compared to other support channels. Casino Club has not been left behind as it has also included a live chat facility. The facility is only available during the company's operational hours, usually from 8 am to midnight.
About Casino Club's FAQ
The section addresses the most common issues that players experience when on the site. Here's a highlight of the different categories included in this section:
Software Installation
This category explains how long it takes to download Casino Club software and the length it takes to get it running after the installation. Players also learn how to create an account after downloading the software and how the casino ensures player's information remains confidential.
Bonuses and Withdrawals
This part explains how players can claim bonuses, the amount of time taken to process withdrawals and the wagering requirements for bonuses. The section further explains specific games players can play to earn bonuses. For example, Casino Club allows players to wager bonuses on the Roulette, unlike most online casinos.
Availability of Games
The section explains the number of games available at Casino Club and how to play with and without real money. Casino Club has more than 80 gaming titles, which are updated regularly. It also provides free play mode for all individual games for players who don't want to wager real money. Also, players learn how to cancel a bet and interact with other players when playing.
General Questions
This section answers several questions regarding the age requirement for playing games at Casino Club, licensing details, and how the casino ensures fairness of gaming results. The casino uses gaming software from Boss Media, which provides the system-generated random results.
Does Casino Club Have a Live Chat?
Initially, Casino Club offered customer services via phone and email. However, the long response time has resulted in users opting for the live chat facility. With the live chat option, players don't have to wait 48 hours or more to talk to casino representatives. Also, the facility makes it easy for players to speak with Casino Club customer support, which increases the satisfaction rate compared to other channels.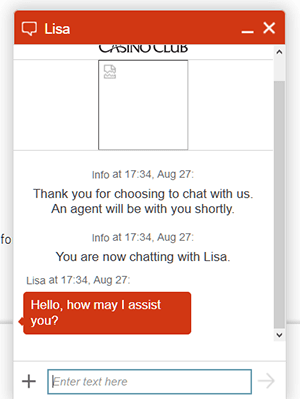 Our extensive review also showed that players feel more confident using the facility as it builds trust. Since Casino Club is an online website, it can be challenging to develop confidence with end consumers without meeting face to face. A live chat facility allows the company to create that face to face feeling by supporting convenient interaction between players and customer representatives.
At Casino Club, the responses are almost instant, and the support team is conversant with different languages (German, English, Dutch, French and Russian) to cater to its diverse audience. The representatives are friendly, approachable and committed to ensuring that every player receives the help he or she needs.
How Quick Can You Get Help with Casino Club's Customer Support?
The live chat facility guarantees near-instant responses thus, users are confident to resume play within a few minutes. Also, the availability of multi-lingual customer representatives enable non-English players to get answers promptly.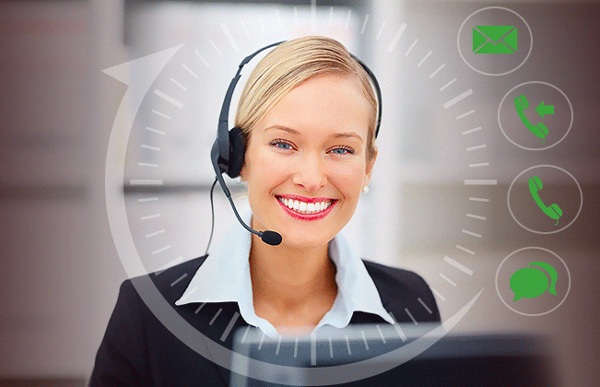 The response time varies for players using Casino Club customer service. During the peak season, users may be required to wait for a long time. As a result, Casino Club has included a call-back service to cater to players who are not attended to. Our review noticed that this feature not only reduced the call abandonment rate but also helped customer agents manage the high volumes of calls during peak season.
The email support platform has the longest response time as players have to wait up to 48 hours to get responses. However, Casino Club contact service tries to respond to the inquiries as soon as possible.
Our rating to Casino Club Support
In our extensive review of Casino Club support platforms, we realised that customers reported increased satisfaction when they used the live chat option. The prompt responses, real-time approach to existing issues and interaction with real individuals are some of the reasons players cited for rating the live chat option highest. We also noted that the additional features like the ability to interact with other players during play increased user engagement. Casino Club contact number and email received nearly similar ratings as players barely utilised them.