Party Casino Customer Service
Party Casino Contacts:
Email: Contact forms on the site
Telephone numbers: Pick contacts for your country
Live chat
Party Casino customer service has been put in place to help customers enjoy games and other promotions at the website by assisting them in areas they experience difficulties. The company has put some considerable effort into enhancing its support services to offer convenience and accurate information on various areas. This is in addition to providing information in multiple sections of the casino website.
When you find a challenge at the site, you may first look at the FAQ page for information on the area. If your problem is not solved, you may contact the Party Casino support via a live chat, a call or emailing them. Each of the options available has its timelines and cases when each is best used. Our guide takes a more in-depth look at the party casino support and provides tips on using the service effectively.

How to Contact Party Casino Customer Support?
As said earlier, Party Casino has put in place an elaborate customer support system, which is aimed at providing quality assistance to all the users on the site. By providing a variety of contact methods, users have a wide choice, which enhances communication. The live chat is the most popular contact method. This because you just have to click on the option without having to leave the casino. A team is always at hand to respond to chat queries.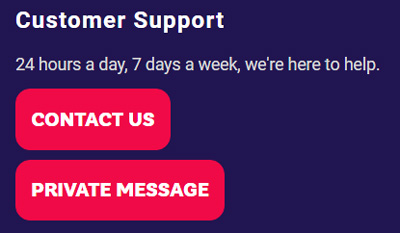 You can also call for assistance. Head to the website and pick the Party Casino customer service number that is specific to your country from the list provided. Most of the numbers are toll-free. There are several language options if you do not speak in English. Telephone contacts are generally preferred for urgent matters such as deposits and withdrawals.
If neither of the two methods works for you, consider emailing the customer service. While it is not as instant as the others, it provides you with the space to explain your problem as well as attach a document as evidence or to show the cause of the issue. You will get a detailed response from the team straight to your email address.
The customer service lines are available around the clock. The personnel are professional and friendly. They are also quite fast and give straight answers on how to deal with the problem at hand. Next time you have a challenge at the site, do not hesitate to use any of the methods provided above.
Party Casino's FAQ
Party Casino FAQ page has a long list of different questions and answers that detail most of the activities that customers undertake on the site. The casino provides this page as the first option to users when they seek assistance. You will be asked the area you are having problems with after which you will be taken to the FAQs that concern it. It is only after you fail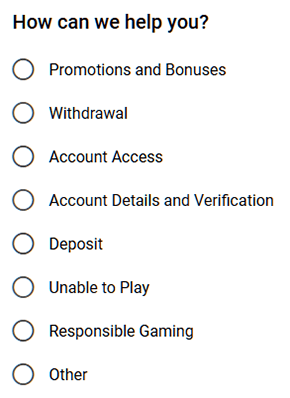 to get the help you need from the FAQ page that you are taken to Party Casino contact page.
Some of the areas that you will get questions and answers at the site include promotions, bonuses, withdraw processes, accessing your account and account verification. You will also find information on deposit methods and procedures, accessing games, responsible gaming and miscellaneous questions.
The actual questions include a description of a bonus, ways to get a bonus, why you may not get or spend a bonus and ways to opt out of a bonus. As for the account access questions, you get to know how to open or close the account, unlocking your account and resting the password. On deposits, you get the deposit methods, dealing with errors during the deposit process, setting and changing your deposit limits and entering your card's CVC, among others.
On withdrawals, you get information on methods to use for withdrawals, fees charged on withdrawals, and when you are likely to receive your withdrawals, among other related information. On the inability to play section, you know the reason why you cannot log in and ways to deal with technical issues, among other things.
Does Party Casino have a Live Chat?
Yes. Party Casino live chat is one of the most convenient methods to reach customer service. Start by clicking the help button on the home page. Then, click the first option after the FAQs. Put your details after clicking the 'Start a Chat' button so that the representative knows whom they are talking to. You will then write your queries and wait for an answer from the other end.
This fast and free communication method is available on the site around the clock. It is available in various languages, including Dutch, Canadian and British English, Russian and French. The live chat is convenient with many users on the site giving a high rating for the quality of this service. We also recommend it as a primary tool for communicating with customer service personnel.
How Quick is Party Casino's Customer Support in Offering Help?
Party Casino customer support communication options have varying timelines within which they can respond to your queries. The method that you pick determines how long it will take to get a response. Live chats are instantaneous. However, if there are several users on line ahead of you, it may take up to three minutes before you get hold of a representative.
The next fast method of reaching customer service is calling them. However, you need to pick the right Party Casino contact number for your country so that you get speedy service. Most calls are received in less than a minute unless there is high call traffic to the casino. Emailing takes longer than the other two. However, you expect to get a response within a few minutes to as much as six hours. We believe that the casino's response timelines are within acceptable time limes in the industry, which is recommendable.
Our Rating of Party Casino Customer Service
Party Casino has convenient methods with which users can reach the service. It takes a few minutes to get help when using most of the methods discussed above. Besides, the FAQ page has extensive information on each of the areas it features, which lowers the number of people who seek one-on-one communication with the customer service personnel. For this case, we give the casino 4.6 out of 5. It is essential that customers can contact Party Casino customer support with ease and get help fast. This is why we give the service a high rating.